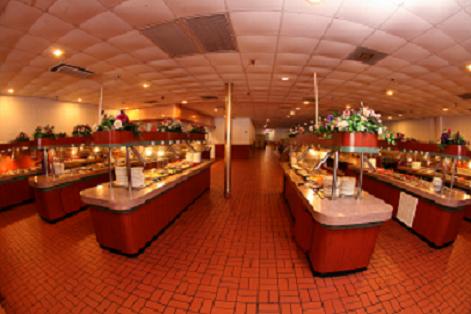 Located in Daytona Beach, a city of Florida that draws millions of tourists around the globe every year, New Chao Wang Buffet has served the locals and those visiting alike for almost ten years since its establishment in 2002. Shortly after its grand opening, the restaurant was covered by the local newspaper which allowed foodies all over the city to learn about this exciting buffet.

According to Chao Zhang, the owner of the buffet restaurant, quality dishes are the only way to guarantee customer satisfaction. In order to assure the quality of all dishes, the experienced chefs only use the freshest ingredients possible to prepare food. "We do purchasing directly from trustworthy local farms quite often," says Chao. As the cost of labor and ingredients continues to rise, Chao has considered trying to save on the costs of ingredients, but never has he considered purchasing ingredients of poor quality.

Besides the Americanized Chinese items offered, American items are also available to cater to those who are also in the mood for some American food. Customers' options are enriched by the addition of sushi and hibachi. There are more than 300 items offered on the immaculate buffet bars and all of the items have been well received by patrons. According to Chao, the buffet items that need to be refilled the most frequently are Salt and Pepper Crab, Butter Shrimp, and Cream Bun. Customers always reserve their highest praise for these house specialties. The amazing flavor of all the dishes is the secret to his success among many Chinese restaurants nearby.

People often hold that service at buffet restaurant is not good, but this is not true at New Chao Wang Buffet. Although customers may have little direct contact with customers, they try their best to please customers by refilling the buffet items in a timely manner. Items left on the buffet bar for more than two hours are thrown away to ensure freshness.

Upon stepping into the restaurant, the first impression most customers get is that the restaurant's interior is quite cozy and spacious. Traditional Chinese paintings are hung on the light yellow walls. The red buffet bars are nicely arranged, presenting mouthwatering items. New Chao Wang's large dining area can seat up to 398 people at a time. Despite the large space, the restaurant is still crowded during busy hours explaining why the items offered are always kept hot and fresh. "There are times that customers come in right before closing time. We ask them to choose several items and we cook for them. To me, the most important is to make customers happy," says Chao.

To Chao, who has been in America for 20 years, opening a buffet is a way to help bring Chinese culinary culture to local foodies. New Chao Wang Buffet is his second attempt at opening such a buffet restaurant in Daytona Beach. Compared with the first one, which was sold, this one is more spacious and there is a wider selection. In the future, he hopes to open another branch of the buffet so that people can learn more about the range of Chinese cuisine.
New Chao Wang Buffet
Location: 240 N Nova Rd. Daytona Beach, FL 32114
Phone: 386-239-9666
Offers: Buffet
Cuisine: American cuisine, Americanized Chinese cuisine, Sushi, Hibachi
Signature Dishes: Salt and Pepper Crab, Butter Shrimp, Cream Bun
Capacity: 398
Year of Establishment: 2002